Mint Security Systems specialise in the Installation and Repair of Business CCTV Systems in Worksop, Retford, Chesterfield, Sheffield, Mansfield, Matlock, Bakewell, Nottingham, plus many surrounding areas of Nottinghamshire & Derbyshire.
Mint Security Systems install business CCTV camera security systems in business premises around Nottingham, Sheffield, Chesterfield, Mansfield and Worksop, plus many surrounding areas of Nottinghamshire, South Yorkshire & Derbyshire. We are a NSI approved installer so we will meet all the requirements of your insurance company with a certificate of compliance being issued on completion.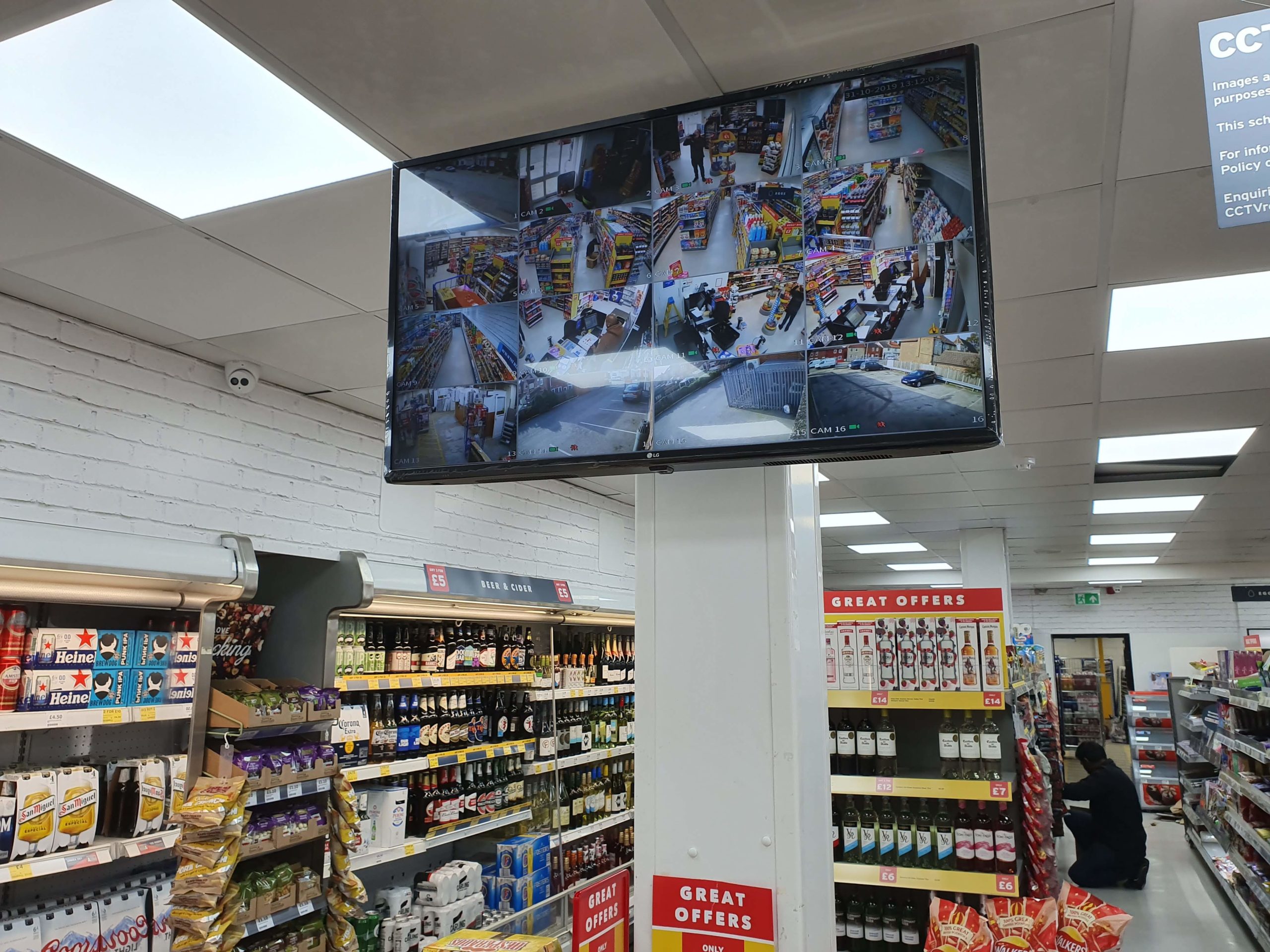 Our CCTV Systems provide businesses with 24/7 security using state-of-the-art Ultra HD 4K cameras. The digital recording technology used is the highest quality & is fully upgradeable.
Whether your business requires a single CCTV (closed circuit television) camera system for recording your reception area, or a 30+ camera CCTV security installation for protecting your industrial premises including car park, loading bays & external perimeter areas, we have a cost effective video solution for you.
Typical applications for our CCTV systems include petrol-stations, convenience stores, factories, offices, shops, leisure centres, pubs, night-clubs & hotels, etc.
Smartphone APP
Our range of digital CCTV video recorders allow remote viewing of your CCTV cameras from any location using the ProControl+ APP on your Smartphone and Tablet. During the installation of your CCTV our engineers will connect your DVR to your broadband internet router and provide you with your own unique web address for accessing your CCTV system. By using ProControl+ APP from any location around the world you can view live images & playback recorded footage from your home CCTV system by simply opening the APP.  
Recoder's
Protect your Business with Hikvision DVRs. These feature rich yet easy to use DVRs will store your CCTV footage for a minimum of 30 days and allow access to Playback and Downloading video is quick and easy.
Ultra HD 4K Cameras
Installing the latest 4k Ultra HD CCTV cameras will give you crystal clear images day and night, with Ultra Low Light capabilities and 50mtrs night vision in complete darkness.
Smart Alerts - Line Crossing
Receive Alerts directly to your Smartphone when someone enters your yard or approaches your building, The CCTV Smart Alert includes a Screen Shot the moment the line was crossed and a link to instant playback.  
Feedback from our Business Clients
"Mint started with a single site of ours back in 2012, but now deals with CCTV, Intruder and Fire Alarms across all of our locations. I'd not hesitate in recommending them for both smaller or larger installations."
"We used Mint Security recently to replace our outdated CCTV system and can highly recommend them. They provided us with great service and a great product, with a very clear imaging, understanding our needs as a small business, and all at a very reasonable cost. Installation was done within a matter of days and by very efficient engineers. All in all we have been very impressed with everything and cannot recommend these guys highly enough. "
"Very professional and friendly, from the initial visit and quote to the fitting of our new intruder alarm , fire alarm and CCTV. On going monitoring and support is efficient and dealt with respectfully. Highly recommended we now feel a lot safer and secure."