Choosing your Home CCTV – Professionally Installed or DIY?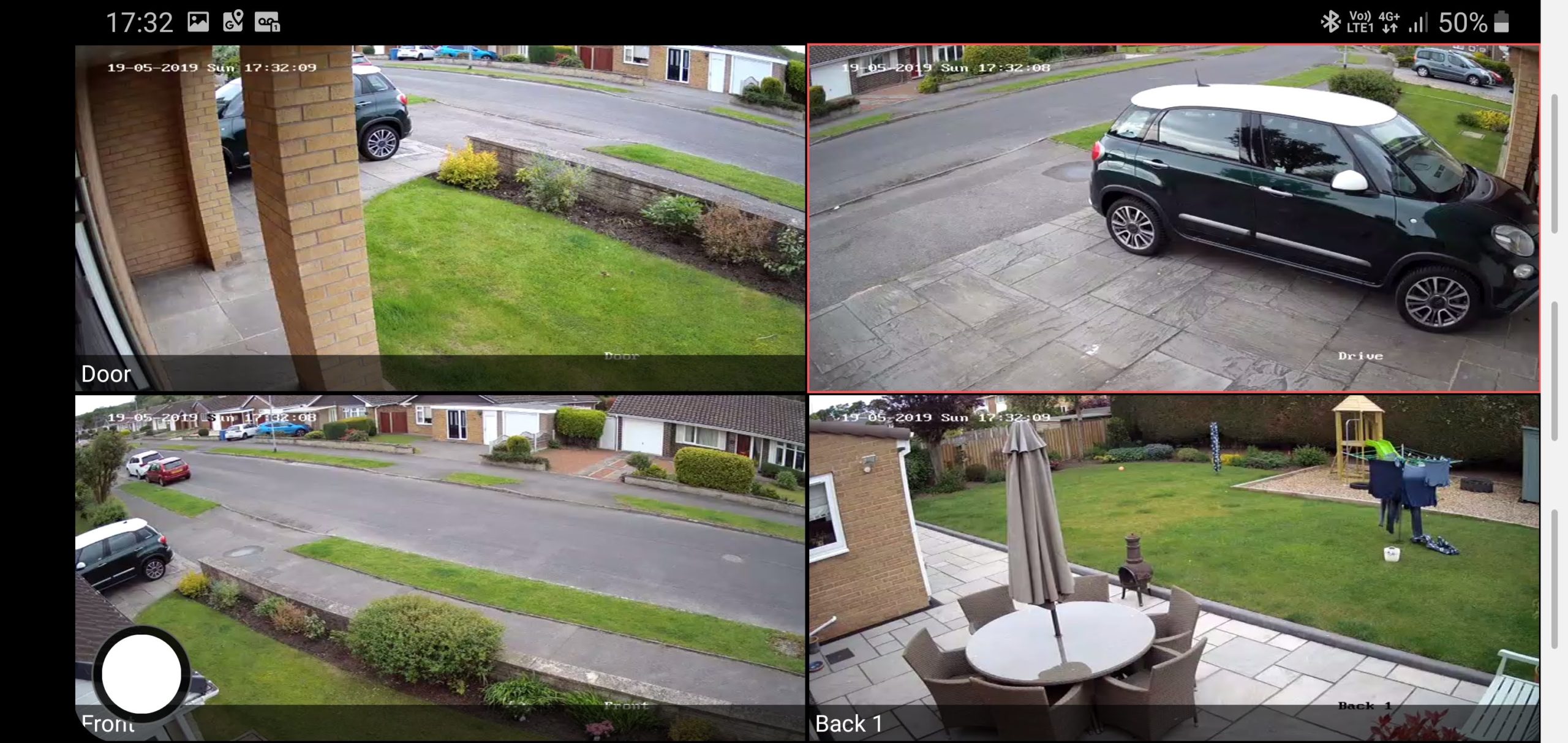 Choosing whether to go for a DIY CCTV system or opt for a professional installation is one of the key factors to consider before purchasing new security kit. Each approach has its advantages and major drawbacks, which we'll explore in this article to help you make the right choice for your needs.
Pros of DIY-Installation:
Flexible installation schedule
Without the need to select and book an installer, you are free to choose your own installation schedule, meaning you can slot installing your new CCTV system into a time and date which suits you. This may hold great appeal for anyone with a strict working schedule or unable to commit to a specific date and time in advance.
Setting up your own CCTV is likely to be a more cost-effective option than paying for a professional installer. This could prove to be a false economy however if you choose cheap equipment which doesn't do the job or don't have the expertise to install your home CCTV system correctly.
Cons of DIY-Installation:
An experienced installer will be able to advise on the best place to position your CCTV cameras for optimum protection. Without this insight you might falter when it comes to choosing the right location – the danger is that vulnerable areas may not be covered or the recording angles compromised.
Instead of being able to relax and trust your installation to the experts, choosing the DIY route means there's much more pressure on you to get it right. If something goes wrong, you could even break your CCTV system– and spend hours trying to find a suitable fix.
Pros of Professional Installation:
Calling in the professionals to install your home CCTV system means you'll have total peace of mind that it's being done right. The equipment and installation will likely be guaranteed, you'll probably get a good deal on maintenance to keep your security cameras in working order and you'll have an expert to turn to should anything break down.
Even the most confident DIY installer is likely to have less technical skill when it comes to ensuring your CCTV system is set up in the right location and in the right way for your property. Having an installer who knows what they're doing on-site allows you the chance to ask any questions you might have – and gain more valuable answers than you're apt to find in an instruction manual.
While your security kit is being installed by a professional, you can simply go about your day – without having to worry something might go wrong.
Cons of Professional Installation:
There's no denying you'll have to pay for your installation – so be sure to check costs before deciding on an installer.
To book a professional installer, you'll have to choose the right time for them to visit. This means a little less flexibility with your installation schedule – but will give you the peace of mind of knowing the task has been completed to a superior standard.